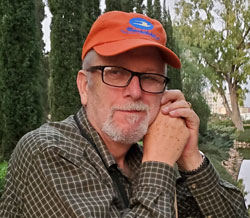 John McGinnis, Founder
As Principal Auctioneer, broker and certified appraiser, John worked to serve in his clients' best interest. We strive to continue this mission.
If any of our services are not right for your situation, we will tell you so, so you can make an informed decision to meet the needs of your family or business.
Fran Evola, Auction Company Owner and President, Apprentice Auctioneer in Kentucky, and Real Estate Broker in Kentucky and Indiana. She believes that in order for our company to grow, we have to keep ahead of our competition in our thinking and in our technology. Our associates attend other auctions to see how we can improve our daily operations. We routinely attend educational and professional licensing seminars, antique malls, open houses, and we talk with our past clients and customers to see how we can improve our services to better serve our future clients and customers.
As a leader in our profession we offer a variety of services. We want to be your one stop source when it comes to selling real, personal or business property. In addition to our basic services we offer; Buyer Representation Services: We can assist you in making an informed decision while buying at another public auction. We are Certified Settlement Specialist: We work closely with executors, administrators, estate attorneys and banks doing all that is necessary to settle the estate. And, we offer Downsizing Services: to assist mainly the elderly by eliminating the frustrations involved in downsizing or transitioning to an assisted living facility.
Julie Dulaney is the Principal Auctioneer in Kentucky and Indiana, She is also a Real Estate Broker in both states. She bears the responsibility for making sure we conduct our auctions in an ethical and straightforward method, ensuring the best results for our clients and accurate information for our customers, the buyers.
Call us for a confidential interview to go over your situation.